Three things to know about the new 2018 Hyundai Kona
June 30 2017,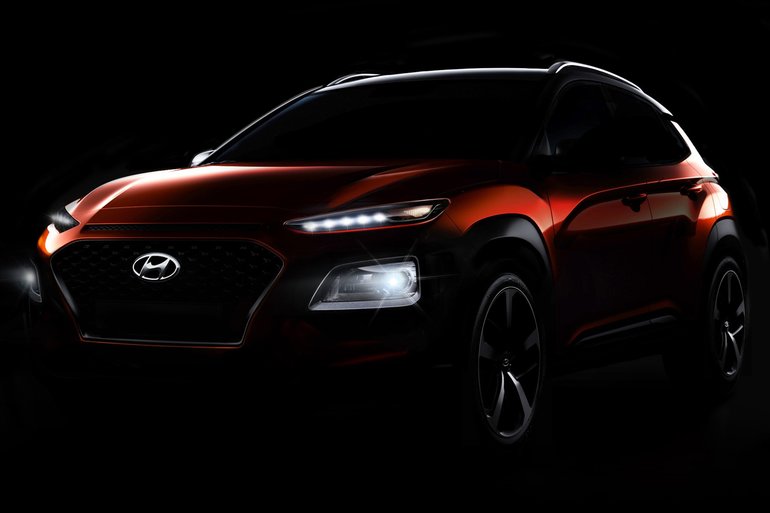 Hyundai is the latest manufacturer to enter the subcompact SUV segment, a niche that now includes several new models with a host of features. That said, the new 2018 Hyundai Kona stole the spotlight during its unveiling this week, notably by announcing that it will be offer an all-electric version.
Better yet, we are not talking about an electric vehicle with 120 or 150 kilometers of range here. In fact, Hyundai seems to be directly targeting the Chevrolet Bolt by promising 400 kilometers of range. At present, only the Bolt and a few, much more expensive Tesla models are able to offer such range from a 100 % electric powertrain.
So, the Kona will be the first model in its segment to offer an all-electric version. That's the first thing you need to know about it. Here are a two more.
The 2018 Hyundai Kona will be built on the same platform as the Hyundai Elantra
The new Kona will be built on the same skeleton as the Hyundai Elantra, the Superstructure platform that is composed of 53 percent high-strength steel. The structure is therefore more rigid which translates into sharper handling, and is also more resistant to vibrations and impacts, which improves the comfort and safety of the passengers inside.
Two gasoline engines will be offered in the 2018 Hyundai Kona
In addition to its electric motor, the 2018 Hyundai Kona will be offered with a choice of two four-cylinder gas engines. The first is a 2.0-liter unit that comes from the Hyundai Elantra and offers 147 horsepower and 132 lb.-ft. of torque. The second, a 1.6-liter turbo engine, is also offered in the high-end versions of the Hyundai Tucson and develops 175 horsepower and 195 lb.-ft. of torque.
The price of the 2018 Hyundai Kona is not yet known, but we do know it will arrive on the market at the beginning of next year.
To learn more about the exciting new Hyundai Kona, contact us today at Bruce Hyundai!