The Hyundai N 2025 Vision GT Concept is back
October 31 2017,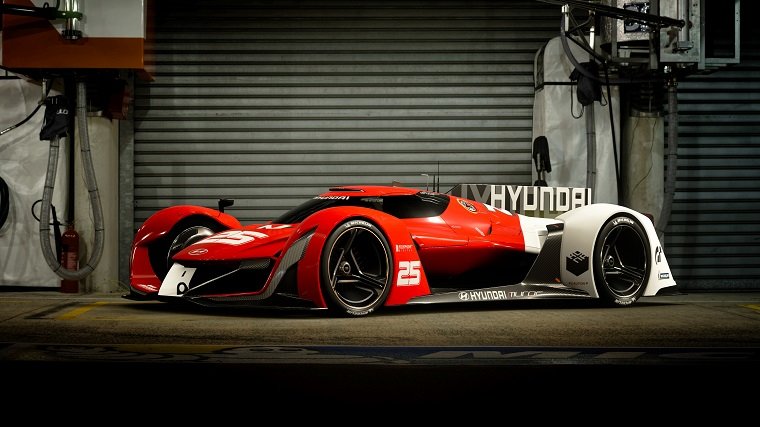 Hyundai once again took the wraps off its N 2025 Vision GT Concept vehicle, but unfortunately it is still only available in a virtual world. Nevertheless, the N 2025 is still a remarkable vehicle even if you can only play it in the Gran Turismo Sport video game.
First showcased at the Frankfurt Auto Show back in 2015 for Gran Turismo 6, the Hyundai N 2025 GT Concept features an incredibly potent 500 kW fuel cell engine that is paired with a 150 kW electric motor with kinetic energy recycling. Total output is rated at 650 kW which is more than 800 horsepower!
The N 2025 will compete in Groupe 1 of Gran Turismo Sport alongside other rather impressive vehicles from Aston Martin, Bugatti and McLaren.
There are four other Hyundai vehicles featured in Gran Turismo Sport, all of them being Genesis Coupe models. The Hyundai Genesis Coupe 3.8 Track is in the N Class while three other Genesis Coupe models are found in groups 3, 4, and B.
If you want to learn more about current new Hyundai vehicles offered for sale, contact us today at Bruce Hyundai!