Fantastic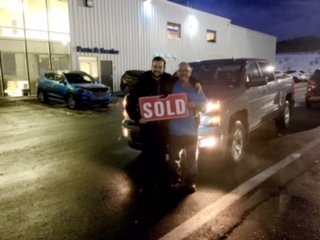 Fantastic. Brittany Deveau went above and beyond to satisfy our needs. Daniel was also a good help as a new sales rep - it was a learning experience for him as well as us. Casandra answered all our questions without hesitation.
Overall, I am very satisfied with the service that I received from Bruce Hyundai and I would recommend to all my friends and family the Hyundai dealership. I will not hesitate to take my vehicles for service at Bruce Hyundai.
Thank you to Bruce Hyundai dealership! Great service!
Other customers satisfied
Great service! Thanks for delivering the car!
Broke down on way to Halifax from Yarmouth. Dealership got us in right away and found the problem right away. Adam in the service department was extremely helpful!

Outstanding service.
See all testimonials