2018 Hyundai Accent: the most popular for a lot of reasons
December 31 2017,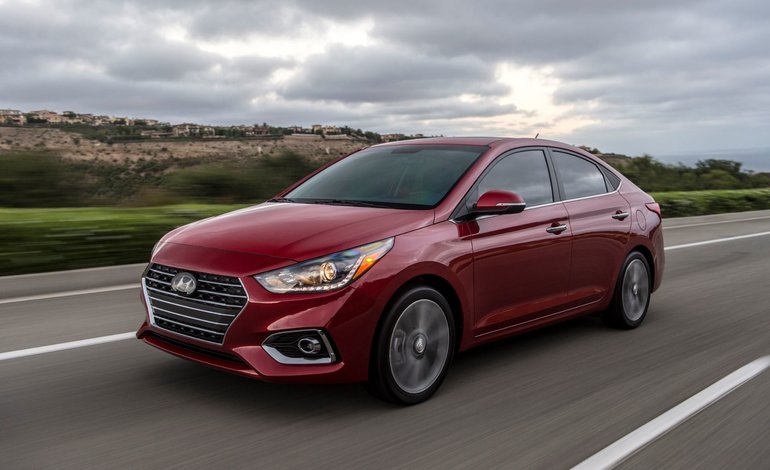 With the quality of the new vehicles that are regularly introduced on the market, it is not easy for a car manufacturer to stand out in the segments where it offers vehicles. Indeed, we can present a high-quality vehicle, but a few months later one of our competitors presents a model with even more recent technologies, and our sales will end up suffering.
That's why it's so impressive to see that the Hyundai Accent has been the number one sales leader in the subcompact car segment since 2009. During this period, several new models have emerged, but the Accent remained in the lead. And now, with the all-new 2018 Hyundai Accent, consumers are entitled to more of what they already adored about small Korean vehicle.
The 2018 Hyundai Accent is enhanced on many levels
Unveiled at the last Canadian International Auto Show last February, the new 2018 Hyundai Accent is about to enter the dealerships. It will be available in sedan and hatchback versions, and this new generation will offer a lot of new features and improvements.
For starters, the new Hyundai Accent is more spacious and versatile than the model it replaces. There is now more cargo space, and the hatchback version will accommodate 616 liters in its trunk, better than any other model in the same class.
The chassis is also significantly improved and now uses a higher percentage of high strength steel. It is therefore 32% more rigid compared to the previous Accent. This results in more stable and dynamic road handling vehicle, and improved safety. Comfort benefits as well.
The 1.6-liter four-cylinder engine is back, but it is now developing 132 horsepower and 119 lb.-ft. of torque, an improvement of 4.6%. Despite the gain in power, the new 2018 Hyundai Accent is more fuel efficient with a reduced fuel consumption rating of 7%. A six-speed manual transmission is standard, while a six-speed automatic is optional.
To learn more about the new 2018 Hyundai Accent, contact us today at Bruce Hyundai!