Best car experience ever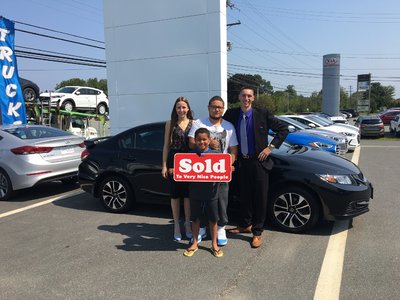 Trey Drummond
Timberlea, Nova Scotia
21/08/17
Great experience! It took time to find a car I wanted, but Jordan found one. Great people; best car experience ever. Everyone was helpful and it shows that they care. I recommend them if you are in need of a new car!
Latest Reviews

Brendan was very helpful providing information on the new vehicle and working with me to get the...

Fantastic. Brittany Deveau went above and beyond to satisfy our needs. Daniel was also a good...

View All Customer Reviews