Best car experience ever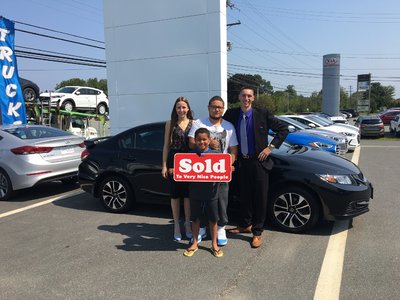 Trey Drummond
Timberlea, Nova Scotia
21/08/17
Great experience! It took time to find a car I wanted, but Jordan found one. Great people; best car experience ever. Everyone was helpful and it shows that they care. I recommend them if you are in need of a new car!
Latest Reviews

Friendliest and most down-to-earth gentleman I have dealt with. Funny, professional and...
Amazing service, included everything I was looking for! Thanks for everything.
View All Customer Reviews