A very pleasant experience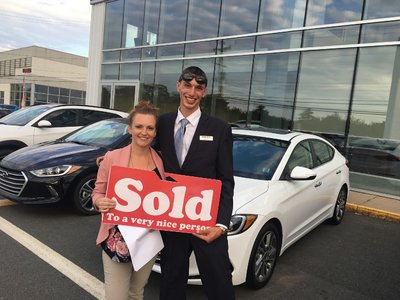 Jessica Knox
Greenwood, Nova Scotia
31/08/17
Jordan is a great resource! First Elantra I've purchased from him. Very helpful and keeps you informed. The whole process of reasearching, selecting, and delivery was an extrremely efficient and a very pleasant experience. They do a great job handling all the details and simplifying the buying process. I plan to come back to Jordan in the future.
Latest Reviews

Great service, very informative every step of the way.

Great experience! It took time to find a car I wanted, but Jordan found one. Great people; best...
View All Customer Reviews