A very pleasant experience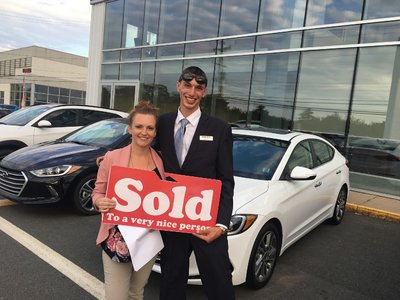 Jessica Knox
Greenwood, Nova Scotia
31/08/17
Jordan is a great resource! First Elantra I've purchased from him. Very helpful and keeps you informed. The whole process of reasearching, selecting, and delivery was an extrremely efficient and a very pleasant experience. They do a great job handling all the details and simplifying the buying process. I plan to come back to Jordan in the future.
Latest Reviews


Brendan was very helpful providing information on the new vehicle and working with me to get the...

All went well, easy to communicate and work with. I would recommend Bruce Auto to others.
View All Customer Reviews